Welcome to Advanced Dairy Systems
Advanced Dairy Systems Pty Ltd, a Cobram based dealership and authorised supplier of GEA Farm Technologies (WestfaliaSurge) Milking Equipment, commenced business in September 1999 as a husband and wife operation with Adrian being on call 24 hours 7 days a week and Wendy running the administration side of the business.
When Adrian & Wendy commence trading they never imagined that their small business would grow to become the success that it is today.
According to Adrian as a small business t was really hard in the beginning but it was also most enjoyable.
Since it's humble beginnings in 1999, Advanced Dairy Systems have grown and now employ 11 full time staff members, installing rotary and herringbone dairies, undertaking countless dairy upgrades, servicing and repairing all brands of milking, feeding and cooling equipment.
Advanced Dairy Systems, specialises in milk metering systems, auto identification and drafting systems, milk cooling equipment, feeding systems, rollermills, grain augers, effluent and liquid manure pumping equipment, electric motors, chemicals and consumables and grain silo's.

Advanced Dairy Systems have established a reputation as an asset to dairy farmers in the local and surrounding area's. The business prides itself on first rate service and support it offers it's customers.
The company moved into it's new premises in July 2012, which was a stressful but exciting time. This move has enabled Advanced Dairy Systems to provide it's customers with a wider range of product lines and services in Cobram and the surrounding area and hopes to continue to do so for many years to come.
POSITIONS VACANT
We are currently looking to employ more technicians to help service our customers.
To apply contact our office or email your resume to:
ron@advanceddairy.com.au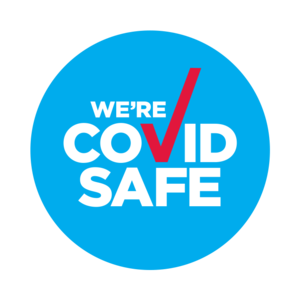 COVID-19 (Coronavirus)
We are still open as we are an Essential Service & still provding 24/7 Break down service.
We stock sanitisers, dispensers & gloves. We are offering Call & Collect to save contact.
NORTH VICTORIA IRRIGATION COMMUNITIES

Fellow businesses & members of our community, this is a very important message for our community, we need all the support we can get.
Regardless if you are a business, farmer, employee or employer, the water policies are affecting our WHOLE community and we must make a united stand for government to hear us.
Please forward this at least once to anyone you can: friends, other businesses etc, increase our membership quickly.
Please note that membership fee is only $5, but higher donations will be greatly appreciated.
Thanks for taking the time to read this and we hope you will become a member,
Click on the link to read the NVIC introduction letter explaining what VIC is all about, and please complete the Membership form by also clicking on the link.
Letter: Introduction Letter
NVIC membership form:- Membership Form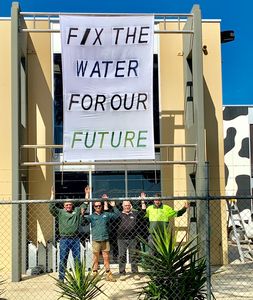 "Where water flows food grows"
Water is a precious resource, our farmers are efficient and innovative users of water for productive and environmental needs.
TRUCK DELIVERY SERVICE
24 /7 BREAK DOWN SERVICE
Ph: 03 58712 433